Part of the Government Communications Service (GCS), evaluation is an essential part of effective communication and forms the fifth plank of OASIS (Scoring/Evaluation). It should be outcome focused and answer the question "did we achieve what we set out to do?"
It provides us with the evidence to demonstrate how effective and efficient we are in delivering our communication activities and to justify what we do. Good evaluation allows us to gather insight on which to optimise our channels during the implementation and make recommendations for future planning.
The simple approach
You only need to worry about three topics.
Inputs
What did you do before and during the campaign activity? How many resources do you need?
Outputs
What did you do, make or produce, to help meet your objectives?
Outcomes
What quantifiable change has happened as a result of your campaign?
The detailed approach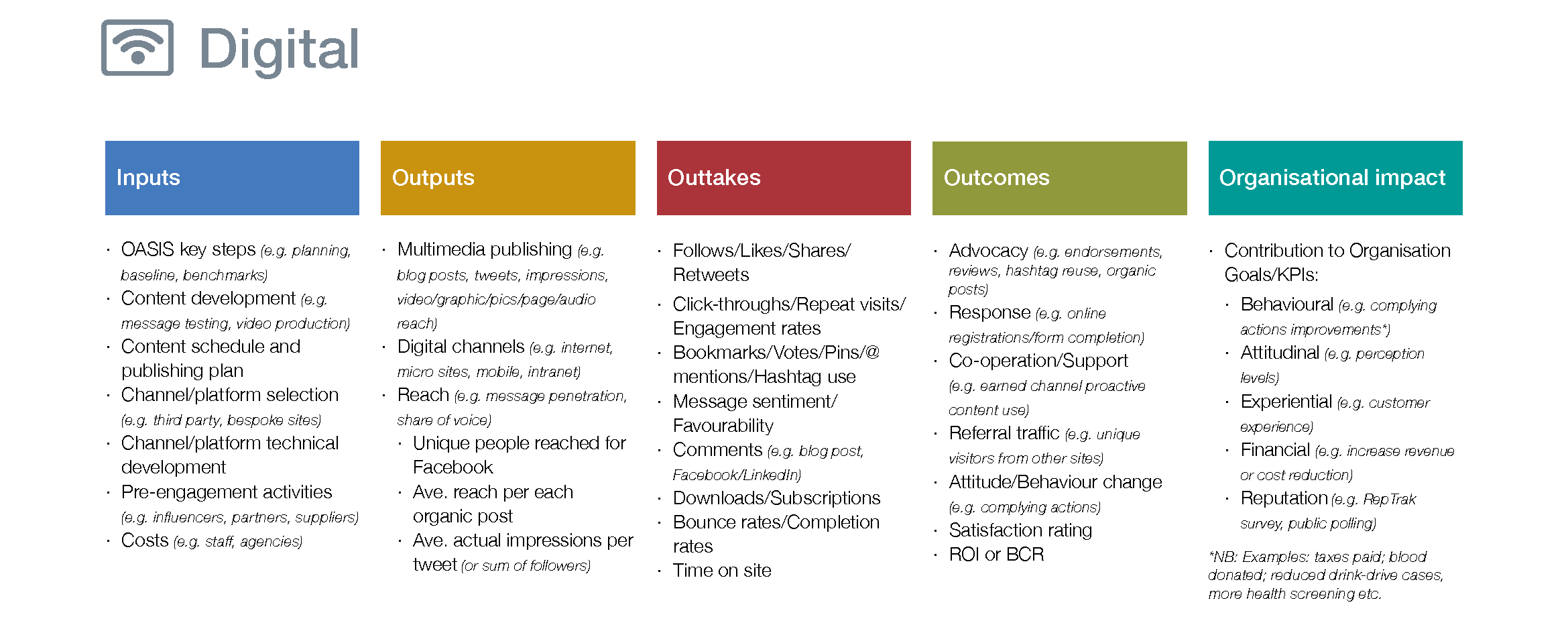 Download the GCS Evaluation Framework (PDF)
Further information and external links
Example Department of Business, Energy and Industrial Strategy template